129-131 City Road, London, EC1V 1JB (Map)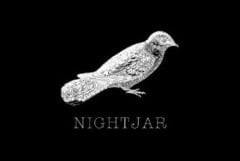 It's easy to miss but once you've found the discreet doorway along a parade of cafés along the City Road, you'll find yourself in the world of The Nightjar. Designed as an antidote to overcrowded super bars the recently opened Nightjar is a magnet for London's discerning drinkers, lounge lovers and night owls. Its speakeasy style and eclectic cabaret performances are already making it the top late night destination in this part of London.
And the cocktails are really special with a menu encompassing drinks of the cocktail's golden eras and experimentation with house-created liqueurs, bitters and botanicals. The spirits and cocktail list has been created by Nightjar owner Edmund Weil, his staff – including bar manager Marian Beke formerly of Montgomery Place and the Artesian – and the expertise of Shaker UK. Alongside the classics, there are many new creations on the 36-strong menu representing the best of adventurous 21st century innovation. Watch out for The Wibble, created by Dick Bradsell, featuring Plymouth Navy Strength Gin and Plymouth Sloe Gin. Later on in the season, there will be the opportunity to enjoy special cocktail flights, rare spirits tastings and bar food and canapés designed to partner with cocktails. As you would expect The Nightjar is open late.
Tel: 020 7837 6779