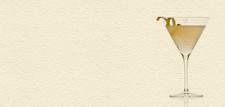 And our Martini of the day is the fab botanical inspired Dandelion Martini from Caorunn Gin. A sweet sharp fresh Martini with delicious citrus flavours.
Ingredients
35ml Caorunn Gin
15ml Fresh lemon juice
12.5ml Triple Sec
12.5ml Limoncello
Glass
Martini/cocktail glass
Garnish
Fresh lemon zest (curled)
Method
Shake all ingredients with ice and fine strain into a chilled glass.