Stuck for Christmas present ideas? We've put together some glamorous gifts for the cocktail lover.
---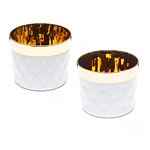 William and Son Sip of Gold Cup
Plated with 24 carat gold and cushion finished, we want to be sipping Negronis from this on Christmas Day.
Price: £120
---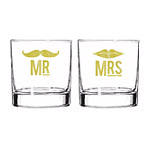 Mr and Mrs Cocktail glasses
A playful gift for the cocktail quaffing couple.
Price: $18
---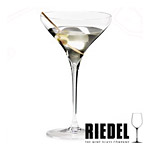 Riedel Vitis Martini Glasses
The teardrop style of these martini glasses is so elegant and beautiful.
Price: £59.99 for 2
---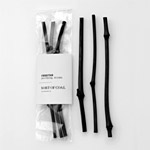 Chikutan Sticks
These White Charcoal drinks stirrers, made from Japanese bamboo, will mix your cocktails and purify them at the same time.
---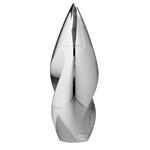 Nambé Twist cocktail shaker
Usually we're Boston Shaker purists but this sculptural cocktail shaker by Fred Bould is most eye catching!
Price: $143
---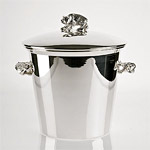 Carla Ice Bucket
Zara's taken the high street by storm with affordable clothes and they've now branched into home wear. We like the bear on this metal ice bucket.
Price: £55.99
---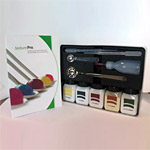 Molecular Mixology Kit
For the Heston in your household, this kit includes equipment, recipes and bizarre ingredients to start a cocktail laboratory.
Price: £39.99
---
Class and Imbibe magazine subscriptions
The gift that keeps on giving: the cocktail aficionado needs to keep up with the latest drinks trends throughout the year.
Imbibe: $20 / Class £45
---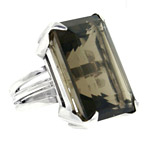 Duffy Cocktail Ring
Cocktail girls like to flash some bling. This gorgeous smoky quartz, rectangle cut ring oozes sophistication.
Price: £1,090.00
---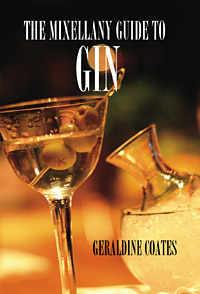 The Mixellany Guide to Gin
And don't forget Gintime Editor's fab book, The Mixellany Guide to Gin" by Geraldine Coates is "a fascinating gincylopedia" and no, that's not just us saying it. Right now Gintimers can buy it with a 10% reduction.
Just go to http://shop.mixellany.com – add the The Mixellany Guide to Gin to your basket and use the code GINTIME10 when you check out.