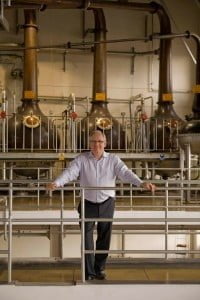 The Beefeater Gin Distillery in the heart of London is one of the city's best kept secrets.  And, as part of "London Open City", the Distillery will be opening its doors to the public on 18th and 19th September for free tours that take place every 30 minutes from 1-5pm with a maximum of 15 people per tour.
Visitors will be able to experience a moment of British history and learn how this iconic London spirit is made by going behind the scenes of the home of one of London's most recognised brands. In the expert hands of Master Distiller Desmond Payne they will learn fascinating facts on the history of the spirit itself and view the array of botanicals used to create the gin first hand. Also as part of the tour, visitors will be able to view the original pot still used to steep and then distil the alcohol and botanicals before sampling the quintessential (and arguably) the best gin and tonic in the contemporary Beefeater branded bar.
It's the perfect treat if visiting London or planning a day out with friends.
Tours must be pre-booked – just log onto the Open City website (www.londonopenhouse.org). But hurry, as spaces are limited.
Open City encourages Londoners to explore and re-examine their city, to debate how architecture affects their daily lives, and to discover and appreciate how they can really influence change in the built environment.