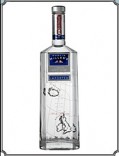 Hats off to Martin Miller's Gin, which has won a Gold Medal at the 2009 San Francisco World Spirits Competition for the fourth consecutive year. The international competition was set up in 2000 to recognise excellence in the spirits industry.
As David Bromige, co-creator of Miller's Gin, explains:  "We're thrilled to win a gold medal at this prestigious world-class competition.  It recognises the care, attention to detail and high quality ingredients which go into the making of Miller's and it's particularly exciting as it coincides with the 10th Anniversary of the brand's birth."
To celebrate the brand's 10th birthday a series of events are being held throughout the UK and the United States, Martin Miller's Gin's two key markets,  including a limited edition bottling and landmark talks for the 'Gin-telligentsia' at Miller's Academy in Notting Hill in April and a US version to be hosted by Martin in New Orleans in July.