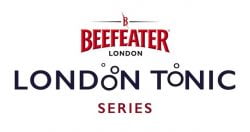 Storytelling in a gin distillery? with gin? what's not to like? Clear your diary for this Saturday's edition of Beefeater Tale Spin, the fourth instalment of the London Tonic Series at the Beefeater Kennington Distillery featuring Spinning Yarns with The Story Beast.
The critically acclaimed 'Story Beast' is in fact John Henry Falle who plays the immortal wizard 'The Story Beast' taking inspiration from Britain's ancient oral story-telling tradition to lead the audience through a comic and heady whirlwind of mythical tales and ancient ritual.
The Story Beast's rattle-bag performance at Beefeater Tale Spin is set to mirror that of his critically acclaimed, and multi-award nominated Edinburgh Festival show, fittingly infused with an element of immersive gin drinking for all in attendance.
The Beefeater Tale Spin storytelling sessions will take place in Beefeater London's Gallery Bar at the Distillery beneath the giant pot stills used to distill Beefeater's celebrated London Dry Gin.
Beefeater Tale Spin will take place over two sessions on Saturday 25th February 2017, from 1:30pm until 3.30pm and 3:30pm until 5.30pm, and while free, bookings are essential via tinyurl.com/beefeatertalespin
Interested event goers can also add a tour of the iconic Beefeater distillery to their afternoon for £12 (£10.80 for concessions), by visiting beefeaterdistillery.com and booking onto the 1pm or 3pm slot.
Kasia Karpieszuk, Manager at Beefeater London, The Home of Gin, said: "The art of storytelling is an innately British custom, and we believe enjoying gin to be one too! Inviting the The Story Beast to perform in London's most historic distillery is set to create an entertaining infusion of art and culture, and we can't wait to share this one-off experience with our guests."
The London Tonic Series features one event per month at the Beefeater Gin Distillery until June 2017, showcasing the best of London's arts and culture scene, from world-class mixologists to leading spoken word artists.
Guests will also be invited to make a charitable contribution to the London Tonic Series' charity arts partner, the City & Guilds of London Art School; a not-for-profit, specialist higher education institution also based in Kennington, which trains the next generation of Fine Artists, Conservators and Historic Carvers.
Don't forget your ID folks as guests will have to prove they are at least 18 years old.