Edinburgh is a proper drinker's city and, whilst seasoned Festivalgoers will have their favourite watering holes, the Edinburgh bar scene is so dynamic there's always somewhere new. Many of the big venues are impossibly crowded as Edinburgh's population trebles so if you don't fancy waiting for hours for flat beer or nasty white wine you need some insider tips on what's new. Here are Gintime's recommendations:
Lucky Liquor Company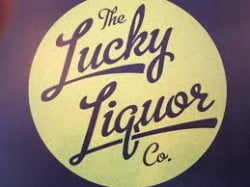 39a Queen St, Edinburgh
One block over from the famous Bramble Bar this is the brand new venture from Bramble Boys Jason Scott and Mike Aikman. Seasonal drinking is big here so expect lots of refreshing gorgeous cocktails made with home made spirits, bitters and syrups seeing as its even summer in Edinburgh.
Good for: inventive cocktails, after work drinking, all table service
The Royal Dick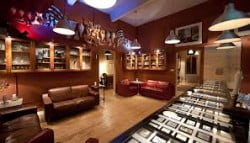 1 Summerhall, The Meadows, Edinburgh
Walk through the Courtyard of Summerhall, Edinburgh's hugely exciting new arts complex in the former School of Veterinary Studies campus affectionately known as the Dick Vet, and you'll find The Royal Dick. Occupying what was once the Small Animal Hospital it's charmingly eccentric with great drinks and cocktails including their own beer, Summerhall Pale Ale, made by resident microbrewery Barney's. Food is served till late.
Good for: quirkiness, impromptu entertainment, beer, star spotting
The Bon Vivant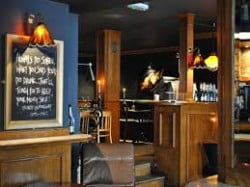 55 Thistle St, Edinburgh
Not very new but still one of the best bar/bistros in Edinburgh particularly if you like your wine. Right next door is The Bon Vivant's Companion, which this year is an official Fringe venue hosing wine tastings. And if the hurly burly of the city centre feels a bit too much just stroll down to The Bon Vivant in Stockbridge.
Good for: food, comfortable surroundings, friendly staff
http://www.bonvivantedinburgh.co.uk/
Stac Polly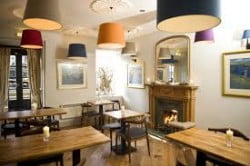 29 – 33 Dublin Street, Edinburgh
The Dublin Street Stac Polly has just had a total makeover and is now looking extremely chic. More of a restaurant serving excellent food it does have a new gin and wine bar and is well worth a visit for a pre dinner or after dinner drink.
Good for: home made burgers, gin martinis, peace and quiet
Assembly Checkpoint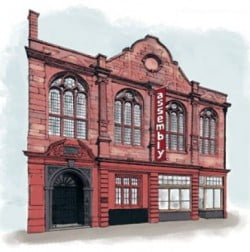 3 Bristo Place, Edinburgh
Right in the middle of what has recently become the Festival quarter around the University and The Meadows, Assembly Checkpoint is housed in the late lamented Forest Café. It's been taken over by restaurateur Malcolm Innes and will be run again this year as a pop up Festival venue with a bar, part of the ever growing Assembly empire.
Good for: music, Festival atmosphere, coffee
http://www.assemblyfestival.com/venues.php?id=8