Gin is a spirit with heritage, flavour and character in a world increasingly dominated by the bland and the boring. Above all it's a drink to be enjoyed. Gintime helps you do just that.
Now that you're here, you'll discover more to enhance the pleasures of drinking gin – more about our Gin Brands, cool Cocktail Bars and our ever changing Bar of the Month and of course more Gin Cocktails.
Use our Nominate a Bar feature to tell us about favourite bars and check out new recommended bars in Bar Finder. Don't forget too to sign up for the free Gintime Newsletter and be the first to hear about great giveaways, free access to exclusive events and all the gin news.
Latest Gin events, industry news and gossip from the world of Gin:
18th Jul 2014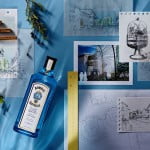 Here's some cracking news that has just hit the Gintime desk – Bombay Sapphire has announced that the doors to its long anticipated gin distillery and brand home, Laverstoke Mill in Hampshire, England, will open to the public on 1st October … Continue reading →
8-9 Hoxton Square, London N1 6NU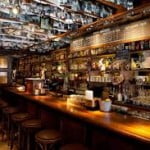 This issue Gintime is lucky enough to have the mysterious and elusive Gin Monkey giving us her opinion of the bar that every bartender loves. It has no hint of speakeasy about it, yet it's a bit difficult to find. … Continue reading →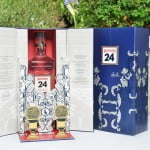 Those lovely folk at Beefeater Gin have really come up with something special this time. Read all about The Beefeater 24 Quintessentially British Edition and if you fancy getting your mitts on one of these lovelies there's one for the lucky winner who signs up.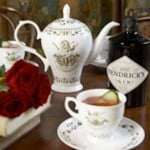 Good news and much hilarity up and down the land as Hendricks Gin makes its famous teapot available to the public. Here's the info - but you might be the one having your own Hendricks Teapot personally delivered to your door courtesy of our Prize Draw.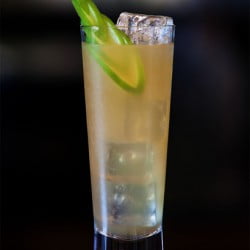 It's the time of the year when all drinks journalists sigh under the burden of endless emails from drinks PR companies promoting the virtues of their clients' latest summer cocktails. Some are frankly absurd but others are truly imaginative. We've … Continue reading →