Gin is a spirit with heritage, flavour and character in a world increasingly dominated by the bland and the boring. Above all it's a drink to be enjoyed. Gintime helps you do just that.
Now that you're here, you'll discover more to enhance the pleasures of drinking gin – more about our Gin Brands, cool Cocktail Bars and our ever changing Bar of the Month and of course more Gin Cocktails.
Use our Nominate a Bar feature to tell us about favourite bars and check out new recommended bars in Bar Finder. Don't forget too to sign up for the free Gintime Newsletter and be the first to hear about great giveaways, free access to exclusive events and all the gin news.
Latest Gin events, industry news and gossip from the world of Gin:
27th Oct 2014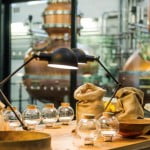 Wow! Laverstoke Mill, Bombay Sapphire's new home, just got even more exciting with the launch of  a series of engaging workshops and masterclasses for curious cocktail lovers. The distillery, which offers guests the chance to discover what makes Bombay Sapphire … Continue reading →
8-9 Hoxton Square, London N1 6NU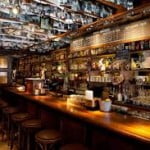 This issue Gintime is lucky enough to have the mysterious and elusive Gin Monkey giving us her opinion of the bar that every bartender loves. It has no hint of speakeasy about it, yet it's a bit difficult to find. … Continue reading →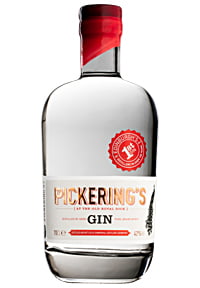 How delighted are we to welcome aboard the lovely Pickering's Gin. The first gin to be made in Edinburgh for over 150 years it's really a bit special. And to celebrate Pickering's arrival on Gintime we've got three bottles of their delicious gin to give away. Just enter your name into our Prize Draw and you could be enjoying its unique flavour yourself.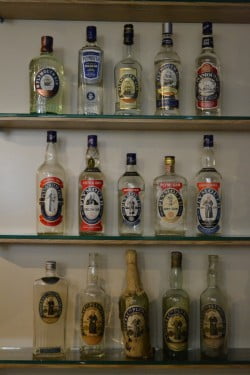 We're so used to buying spirits in fancy bottles that we sometimes forget that until the 1890s, gin was sold in barrels to the retailers who would bottle it themselves for customers to take home. In fact Tanqueray was even then … Continue reading →