Gin is a spirit with heritage, flavour and character in a world increasingly dominated by the bland and the boring. Above all it's a drink to be enjoyed. Gintime helps you do just that.
Now that you're here, you'll discover more to enhance the pleasures of drinking gin – more about our Gin Brands, cool Cocktail Bars and our ever changing Bar of the Month and of course more Gin Cocktails.
Use our Nominate a Bar feature to tell us about favourite bars and check out new recommended bars in Bar Finder. Don't forget too to sign up for the free Gintime Newsletter and be the first to hear about great giveaways, free access to exclusive events and all the gin news.
Latest Gin events, industry news and gossip from the world of Gin:
7 Old Compton Street, London, W1D 5JE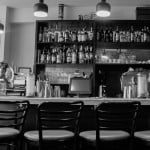 Think a slice of 1950s style Little Italy in Soho dreamed up by coffee whiz Marco Arrigo and cocktail maestro Tony Conigliario and that's what Bar Termini is all about. Everything is simple in the traditional Italian way so the … Continue reading →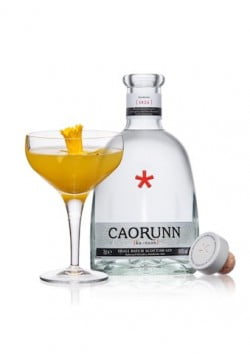 At Gintime we love spreading the gin love far and wide so we've teamed up with Caorunn Gin to celebrate the launch of Gin Tours at Caorunn's Balmenach Distillery in Speyside. No other gin is as firmly rooted in its location as Caorunn with its distinctively Scottish botanicals, many of which grow wild in the beautiful Highland countryside surrounding the distillery, itself one of the oldest distilleries in Scotland. Now's your chance to explore what makes Caorunn Gin so special and see its unique distillation process for yourself. Those lovely Caorunn folk are offering a trip for two people to the Balmenach Distillery with overnight stay and the best of Highland hospitality (value up to £500). All you have to do to be in with a chance to enjoy a truly fantastic ginexperience is enter your details in our Prize Draw. Then it's fingers crossed and you could be on your way to the Highlands of Scotland!

Oak aged gins have certainly become a bit of a thing now so it's refreshing to see a distillery take a radically different approach. Based at Summerhall Distillery in Edinburgh, Pickering's Gin has created a special marriage between two of … Continue reading →