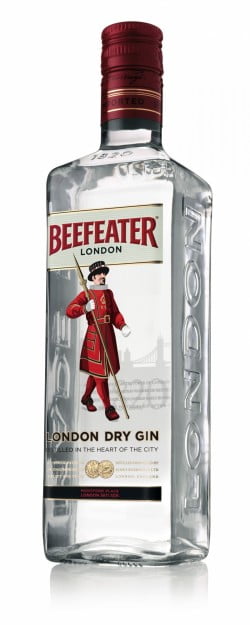 Beefeater Gin is on an awards roll with the win of the prestigious Gin Trophy at this year's International Wine & Spirits Competition (IWSC) – one of the world's most respected spirits competitions. The IWSC trophy topped off a plethora of awards for Beefeater Gin this year, with the iconic London- distilled gin also scooping Gold medals at the International Spirits Challenge (ISC) and the IWSC.
Judges at the IWSC awarded Beefeater Gin the top honours of a trophy and a Gold Outstanding medal, describing it as 'an absolute classic', 'marvellously mellow, yet fresh and alive'. Beefeater Gin was also one of only six gins to receive a Gold medal at the ISC.
Paco Recuero, Global Brand Director for Beefeater Gin, commented: "2012 has certainly been a memorable year for London, and as the many awards we've won this year indicate, it's proving to be a memorable year for Beefeater Gin too. Receiving the covetable IWSC Gin Trophy completes our very own gold medal rush this summer, so our Master Distiller, Desmond Payne takes to the podium for this one, as these prestigious awards are testament to his exceptional work and skill."
As the only London Dry Gin to still be distilled in the heart of the UK's capital, Beefeater Gin is a true London spirit. Enjoyed in more than 100 countries, the traditional Beefeater Gin recipe has remained virtually unchanged since it was created in the 1860s, offering a full-bodied gin with beautifully balanced flavour.