Hendrick's Gin always does things a bit differently so no surprise to find some gorgeously quirky drinks on the Hendrick's festive menu this year.
How about the Hendrick's Purl Punch, a cloudy, refreshing delight with a mysterious kick of cloves and cinnamon created by our clever chums at Purl London. Or try one of the curious concoctions from Hendrick's British Ambassador, Duncan McRae. The sweetly citrus Festive Spagliato, made with a dash of Vermouth and sparkling Shiraz wine or the Yuletide Flip, an intriguing twist on a Christmas classic, combining gentle spices with sweet Vanilla Liqueur and Madeira wine. Recipes below: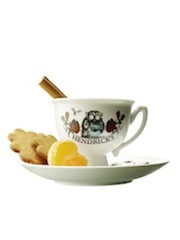 Hendrick's Purl Punch 
Ingredients (for 6 people)
150ml Hendrick's Gin
1 litre of good quality hoppy ale
200ml cloudy apple juice
5 slices of satsuma
1 cinnamon stick
90g sugar
2 cloves
1 dessert spoon honey
2 large splashes of Angostura Bitters
1 whole star anise
Heat ingredients in a pan.  Simmer for 20 minutes and serve with satsuma slices and a stick of cinnamon to garnish.  Sounds spiffy no?
---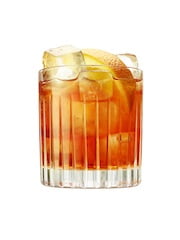 Festive Spagliato
30ml Hendrick's Gin
30ml Sweet vermouth
30ml Campari
40ml Sparkling Shiraz Wine
Build in an ice-filled hi ball glass and stir. Garnish with an orange slice.
---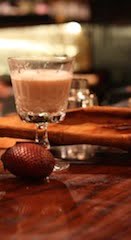 Hendrick's Yule Tide Flip
60ml Hendrick's Gin
1 whole Egg
15ml Spiced Syrup (or fresh spices)
10ml Madeira Wine
10ml Vanilla Liqueur
Shake all ingredients really quite hard without ice, and then again with ice in the shaker. Strain into a wine glass and grate nutmeg on top.