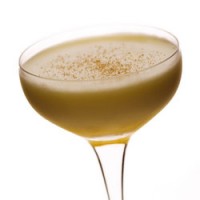 By Gary Regan
Exotic flavours to the fore in this drink named after the Indian restaurant in Gary's home town.
75ml Beefeater 24
25 ml coconut/curry paste
15 ml freshly squeezed lemon juice
Mix 1 teaspoon curry powder with 50 ml Coco Lopez to make a paste. Shake all ingredients with ice and strain into martini glass.