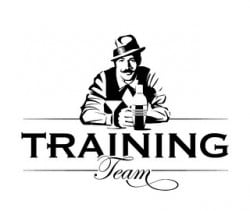 Last year BBFB's seminars at the Home of Cocktail Culture was a highlight of London Cocktail Week and this year they're back even bigger and better rolling out a series of seminars, cocktail competitions and activities aimed to inspire and educate both cocktail novices and experienced professionals. The seminars will showcase BBFB's range of leading bar-call brands including Bacardi rum, Grey Goose vodka, Jack Daniel's, Bombay Sapphire gin, and Woodford Reserve whiskey, as well as examining the latest trends shaping the world of sprits and the change in London's cocktail scene.
Designed to promote great bartending techniques and provide insight into the world of spirits, the line-up of impressive and inspiring seminars will also include partnerships with some of the world's best bars and bartenders, including Iain Griffiths and Rob Libecans from the White Lyan and Zdenek Kastanek and Michael Callahan from the winner of the 'Best International Bar' at Tales of the Cocktail, Singapore's 28 Hong Kong Street.
The five day programme of events includes:
 St Germain Les Femmes Du Bar Competition (Monday 6th October, 1pm – 2pm)
Les Femmes Du Bar is the St Germain Female Bartender's Club. This year at London Cocktail Week BBFB will once again be hosting a competition for the industry's finest ladies to create a delicious St Germain winter serve. Contenders will be competing for a chance to win a trip to Moscow and a guest shift in one of the city's best bars, Delicatessen. Come along to support these fabulous women, and try the drinks they have created!
A Topical Infusion of Nature, Alchemy and Design (Tuesday 7th October, 12pm – 1pm)
Designer, alchemist and avid seeker of scent Lauren Davies of HEKA, collaborates with Bombay Sapphire to talk about the parallels between the iconic gin brand and her own design work. She will speak about her project The Alchemist's Dressing Table and her focus on heritage, craftspeople, innovation, and sustainability that is very much in keeping with the brand's own ethos.
The precious and exotic botanicals that form Bombay Sapphire's unique flavour will be explored through the medium of natural perfume – a subject which Davies draws much of her inspiration from. The world of Fragrance provides a fascinating way of looking at aromatic ingredients. Through discovering the history and chemical properties of certain materials, this talk aims to inspire magical and exciting new ways of thinking about, using and experiencing botanicals.
The Perfumer – The Artist of Scent (Tuesday 7th October, 2pm – 3pm)
The perfumer is one of life's most respected artists, a craftsman, visionary. Join the Grey Goose team to explore all things scent. Take a look into the world of scent and the incredible effect this has on our mood, our feelings and our thoughts. Grey Goose will be joined by one of the world's leading perfumers and showcase some unique and special fragrances alongside Grey Goose cocktails.
Woodford Reserve – a unique opportunity to taste with Master Distiller Chris Morris (Wednesday 8th October, 12pm – 1pm)
Please join Brown-Forman Bourbon Master Distiller Chris Morris & UK Brand Ambassador Tom Vernon as they take you through the taste and flavour of multi award winning small batch bourbon Woodford Reserve. Uniquely crafted to be a complex yet balanced bourbon, there are over 200 flavours found in Woodford Reserve and by utilising our exclusive Flavour Wheel Chris will help you detect many flavours that you may otherwise simply overlook.
The Craft of Jack (Wednesday 8th October, 2pm – 3pm)
Think you know the Jack Daniel's whiskies? Think again! Jack Daniel's Brand Ambassador Cam Dawson takes you through the expressions that the Master Distiller calls his "Craftsman's Playground". Jack Daniel's Rye, Barrel Proof Single Barrel, Sinatra Select and Gold No.27 are just four of these unique offerings that will only be available to try at London Cocktail Week.
Leblon – Meet the Maker (Wednesday 8th October, 4pm – 5pm)
Leblon® Cachaça, the premium handcrafted natural cane Cachaça made in Brazil, is bringing the spirit of the country to London Cocktail week and also its Master Distiller.  Carlos Eduardo will discuss the hand crafted production process used to make Leblon® Cachaça and he will take guests on a virtual tour of the Destilaria Maison Leblon in Minas Gerais, Brasil. With the Caipirinha cocktail already a regular fixture on menus, the popularity of the spirit is set to rise as Brazilian culture and cocktails continue to grow.
Does Age Matter? (Thursday 9th October, 12pm – 1pm)
Is age just a number, how important is it to the character of Rum? What are the other factors that contribute to flavour, taste and appearance?
Hosted by UK Bacardi Ambassador, Metinee Kongsrivilai, this session will explore the different styles of rum and highlight how different processes impact flavour and style.  This session promises to be interactive and will delve into the science behind ageing and production process, whilst conducting a tasting of different styles of rum.
"Staying Alive" with Iain Griffiths and Rob Libecans (White Lyan) (Thursday 9th October, 2pm – 3pm)
La Levadura, is the unique yeast strain used to create BACARDÍ rums since 1862, and one of the reasons why BACARDÍ has managed to stay alive. Our UK BACARDI Ambassador, Metinee Kongsrivilai, is joined by Iain Griffiths and Rob Libecans from White Lyan, (Best New International Cocktail Bar), to take you on an interactive journey of yeast and fermentation. This hands on session will explore the different stages of fermentation, looking at factors such as yeast strain, sugar content, temperature and the effects of each.
*Space is limited, so make sure you e-mail mkongsrivilai@bacardi.com to book your place.
The Untameable Spirit: how to create a cocktail enthusiast's dream destination many miles from home (Thursday 9th October, 4pm – 5pm)
Awarded 'Best International Bar' at Tales of the Cocktail, Singapore's 28 Hong Kong Street demonstrate how our cocktail borders are expanding. However, how easy is it to set up an award winning cocktail bar in a new market? If you don't have the talent pool, industry culture, or even the basic products at your fingertips, how can you launch a great watering hole in a former cocktail desert? UK BACARDI Ambassador Shervene Shahbazkhani, is joined by industry experts Zdenek Kastanek and Michael Callahan from 28 Hong Kong Street to explore how to nurture and develop a successful bar.
French Martini – Recreating a Modern Classic (Friday 10th October, 12pm – 1pm)
The French Martini, the poster child of the 90's martini craze and quite often the first drink mixed and drunk by many an aspiring bartender. However in this ever changing cocktail culture in which we live, is this serve as relevant as it once was? What would the French Martini look like if it was invented today?
Join UK Chambord Brand Ambassador Frank McGivern and talented Mr Ally Martin of Peg + Patriot as they de-construct the French Martini. Experimenting with various ingredients, techniques and garnishes, they will play with our perceptions of flavour and create the French Martini 2.0.
Vermouth Then and Vermouth Now with Guiseppe Gallo and Jamie MacDonald (Friday 10th October, 3.30pm – 5pm)
Giuseppe Gallo and Jamie MacDonald prepare to take you through a visual and stimulating production of Vermouth through the past, the present and leading into the future. Martini & Rossi will present a visual showcase of Vermouth and its journey through forgotten classic cocktails and from one of the world's most iconic brands through the cultural 80's and 90's. Giuseppe and Jamie will bring you through those defining years into Martini's present culture showcasing the diversity of vermouth and highlighting its future. It's a fun way to end on a Friday. Salute.
The Home of Cocktail Culture is at the Seven Dials Club, 42 Earlham Street, London WC2H 9LA For more information on the seminars visit London Cocktail Week's dedicated site featuring news on all the events taking place this year (www.londoncocktailweek.com)