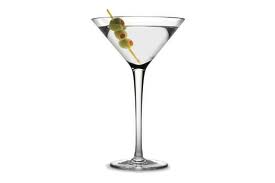 Jackie Hunter, award winning food and drink writer, shares her experience of the violet hour in New York, reputed birthplace of the Martini.
It's 6pm in Midtown Manhattan, that deadened time of day when work is done with but it's still too early for dinner. Office drones on Fifth Avenue swarm into the subway stations, heading homewards. In 'The Hour', his 1948 essay on the pleasures and proprieties of civilised drinking, American historian Bernard De Voto prescribed a remedy for this unsettling void between day and evening, which he called 'the violet hour'. In De Voto's view, it was only cocktails and good company that made 6pm tolerable, and for the violet hour, only one cocktail would do: the martini. We're here to trace the origins and evolution of this timeless drink in the city where it first became fashionable — and has remained so.
The sulphurous Times Square subway station, whose iron pillars bear the weight of Midtown Manhattan, may not seem an obvious place to start our martini trail. Yet for anyone who ever wondered where the triumphant marriage of gin and vermouth was established, this is a place of some significance. Here, at one end of the platform from which the 42nd Street Shuttle speeds commuters toward Grand Central station, there's a rusty, padlocked door half hidden in a grimy recess. This door is a portal to a time, a place, and a breed of glamour that no longer exist. Should you decipher the worn lettering on its lintel, you'll see the word 'Knickerbocker'. And were you to slip through time, you could open this door and climb a stair to the rear lobby of Times Square's long-vanished Knickerbocker Hotel, where the cocktail that defines New York was created just over a century ago.
Popular legend (sometimes disputed) says the martini was introduced here in 1911, by Martini di Arma di Taggia, the Knickerbocker's head bartender, who mixed London dry gin with dry white vermouth and christened the resulting concoction after himself. Nicknamed 'the 42nd Street country club', the bar of this landmark Beaux-Arts hotel, built in 1906, was a fashionable drinking destination: the retired oil magnate John D Rockefeller, once the world's richest man, declared himself a fan of Martini's martini and a cult was born among the city's socialites.
In the decades that followed, the martini lubricated New York's Jazz Age and its most celebrated writers, including Dorothy Parker, who waxed lyrical about it: 'I love to drink martinis,/ Two at the very most,/ Three and I'm under the table,/ Four and I'm under the host.'
The Knickerbocker closed for good in 1921, but a part of it was preserved in a place where martini drinkers can still admire it today. The famous Old King Cole mural, 30ft long and painted by Maxfield Parrish for the newly opened Knickerbocker, now hangs over a bar named after it in the five-star St. Regis hotel on East 55th Street and Fifth Avenue. The King Cole bar, all polished brass and burnished leather, is still a favourite of nearby Madison Avenue's ad execs, who down the impeccably dry martinis — a full 3.5 ounces of ice-rinsed Tanqueray gin with a glimmer of vermouth — in homage to Mad Men's Don Draper and Roger Sterling, rather than Mrs. Parker's sharp-tongued literary circle.
Martinis and murals are also a feature of Bemelmans Bar, spiritual home of an elegant, moneyed crowd in the Carlyle Hotel, also on Manhattan's Upper East Side. The charming painted scenes of Central Park were created in 1947 by illustrator Ludwig Bemelmans, and the martinis more recently by Audrey Saunders, a drinks maven who was mentored by Dale De Groff and turned the Bemelmans cocktail menu into something of note.
Saunders has since opened her own bar, moving away from the snazzy hotel joints renowned for their sophisticated concoctions — see also the Plaza's Oak Bar, the Algonquin's Oak Room and the Four Seasons' Grill Room — toward join a younger, downtown cocktail scene. At the sleek and intimate Pegu Club on West Houston Street, named after a British officers club in colonial Burma, gin features prominently on a retro-themed drinks list. The classic martini is served in two halves, divided between a small stemmed glass and a tiny carafe submerged in a bowl of chipped ice — so that the last sip of Beefeater gin is as deliciously cold as the first.
The speakeasy-style bars (Milk & Honey New York; Please Don't Tell; Employees Only) that drew a younger crowd to the downtown scene a couple of years ago have paved the way for even more stylish and decadent drinking spots. Among them is the East Village's sexy Simone Martini Bar Café, ideal for a late-night martini tryst amid dark, oriental decor.
Heading back towards Midtown, the martini is once more in traditional territory. One of the best places to sample it has to be the Art Deco-styled Flatiron Lounge, which opened between 5th and 6th Avenues at West 19th Street in 2003 with the aim of paying homage to authentic Jazz Age drinking, with the added thrill of a prohibition atmosphere. Its co-founder Julie Reiner created Martini Flights, a trio of mini-martinis that take the drinker on different themed journeys, and there are regular menu specials from Dale De Groff and Audrey Saunders too.
To complete the circle and return to where we started, let's board that express train from Times Square to Grand Central station. At street level, cross the rail terminal's spectacular Main Concourse and ascend its wide marble stair to the 43rd Street & Vanderbilt Avenue exit, where you'll find one of New York's best kept secrets. The Campbell Apartment is a gem of a cocktail lounge, a lavishly decorated galleried hall that was, in the 1920s, the office of a self-made millionaire financier named John W. Campbell. Nowadays, its gloomy but comfortable interior is where city professionals sip gin martinis with a perfect coil of lemon zest — served by poker-faced bartenders in starched white jackets and bow ties — that take the edge off the day, before trains from Grand Central speed them home to White Plains or Connecticut. This is the violet hour in New York City.