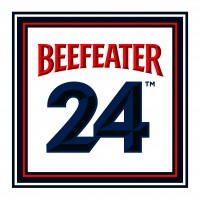 Here's a fantastic one off experience for Madrilenos and anyone visiting the city in July. On 2nd July 2010 Beefeater 24 will open the 'Midnight Labyrinth' – a maze garden created with an exciting mix of bold design, daring entertainment and pop-up glamour in Spain's stylish capital.
Designed by the world's leading maze designer, Adrian Fisher, and London's most in demand creative designer, Petra Storrs, an iconic site in Madrid will be transformed into London's famous Vauxhall 'Pleasure' Gardens for one night only.
The Beefeater 24 Midnight Labyrinth pays tribute to the 350th anniversary of the Vauxhall Gardens, the epitome of high society and glamour in London during the 17th and 18th centuries.  The original Vauxhall Gardens, near the current site of the Beefeater distillery next to the River Thames, were a fashionable place to be and be seen where leading artists and performers showcased their skills.  The Gardens were one of the catalysts that shaped London's reputation as an exciting cultural and style capital, a reputation that Beefeater 24 has embraced and continues to further internationally.
Made using 300sqm of traditional living hedge grown in England, the Midnight Labryinth will welcome the visitors to stroll through its narrow corridors and discover an interactive, multi-sensory garden of contemporary art, music, film and live performances from London's leading artists. Attractions within the maze include:
The Great Forest, with moonlight performances from Vicky Butterfly
The Ruby's-Red Cherry Orchard
A London Disco Folly
A Singing Portrait with Tricity Vogue, a unique musical cabaret artist
The Ha Ha Infinity Mirror
A Botanical Gin Garden
Midnight Matinee at the Bird-House with performance artists
Premiering in Madrid this July and then touring the great cities of the world, Beefeater 24's Midnight Labyrinth will showcase London's most daring and glamorous nightlife  – as Simon Burley, Beefeater 24's Brand Director comments :
"Beefeater 24 is a truly daring gin that is produced in the heart of London. Its innovative recipe, iconic packaging and unique London provenance capture the dynamic spirit of London. Vauxhall Gardens epitomised London's reputation for innovation, hedonistic pleasure and creativity. This was seen most vividly in its dramatic vertical maze, which we are proud to recreate in Madrid in order to celebrate London in one of our most important international markets."
The Beefeater Midnight Labyrinth will be open to the general public between 22.00pm and 01.00am on 2nd July. For further information please visit www.beefeater24.com