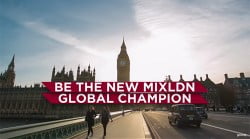 Beefeater Gin, London's very own gin, is calling on the world's top bartenders to compete in the Beefeater MIXLDN Global Bartender Cocktail Competition. The 2015 contest invites entrants to create a gin cocktail that best encapsulates the spirit of London as it seeks to create a lasting legacy for the on-trade community to celebrate their skills and craft.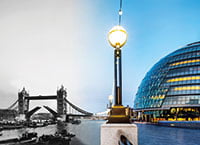 Since its launch in 2011, Beefeater MIXLDN has continued to grow in popularity with entries from 30 countries taking part last year, and more set to participate in 2015. In the same way London takes influences from around the world to constantly re-invent itself, MIXLDN 2015 invites entrants to take a classic gin recipe created no later than 1950 and re-work it using modern London as inspiration with Beefeater or Beefeater 24 as the spirit base.
Countries worldwide will host their own national finals from June through to December 2015, judged by leading local and international gin experts, including Beefeater Global Brand Ambassadors, Tim Stones and Sebastian Hamilton-Mudge. National champions will receive a three day trip to London, where they will represent their nation at the global final in January 2016.
The bartenders competing at the global final will enjoy a series of exclusive experiences, as well as access to some of London's most iconic institutions and renowned leaders from inside and outside the bar industry, to help inspire and develop their craft further.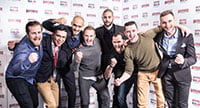 The winner of Beefeater MIXLDN 2015 will become Beefeater's Apprentice Brand Ambassador and will have the opportunity to support the brand's team of Global Ambassadors for one year. After in-depth one-to-one training at Beefeater: The Home of Gin in London, the Global Champion will represent Beefeater at exclusive events in their geographic region and will travel to some of the world's most prestigious bartender events, like the Moscow Bar Show and the Berlin Bar Convent.
J.C Iglesias, Global Brand Director for Beefeater comments: "We're delighted to announce this year's Beefeater MIXLDN competition, where we look forward to meeting the world's most inspired and passionate professional bartenders. Like last year, we have drawn inspiration from our home, London, to challenge bartenders to reflect the city's great capacity to reinvent itself over the centuries, mixing tastes, flavours, styles, ideas and cultures – just like a great cocktail. This is the ultimate gin cocktail challenge for bartenders, offering true insight into the heritage of London gin, access to some of the top experts in the world as well as a special opportunity for the winner to take the next step in their career.
Desmond Payne, Beefeater Master Distiller and MIXLDN global final judge says: "If bartenders only have time to enter one competition this year it should be MIXLDN. We receive so many worthy entries that it is difficult to choose winners from the quality of cocktails we see and taste each year – so all the judges definitely have a tough job ahead! We look forward to seeing the craft and skill that goes into creating every Beefeater cocktail and welcome entries from around the world."
Get all the details here – beefeatermixldn.com