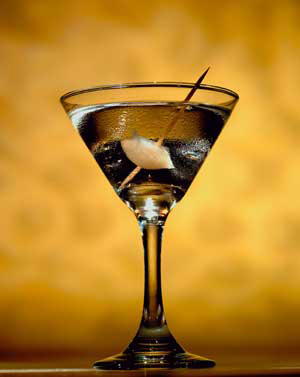 At Gintime towers we love great tunes as a backdrop to our cocktail quenching. Once again our favourite DJ @baronvonbakstab has put together a Spotify playlist of fine tracks to get us in the mood for romance. Featuring Pipilotti Rist, Roxy Music, Robert Palmer and the Skyliners, this is the perfect music for sipping a cocktail to. In honour of Poet Laureate Carol Ann Duffy our Valentine's Day drink of Choice will be a Gibson. Her poem Valentine has to be one of the most romantic verses ever.
(Very) Dry Gibson (ca. 1938) – Rainbow Grill
Stir well with cracked ice:
2 ½ oz Plymouth Gin
½ oz Noilly Prat dry vermouth
Strain into chilled cocktail glass and garnish with a cocktail onion.