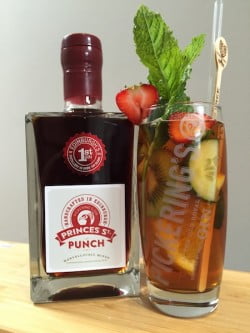 Edinburgh gin lovers take note – the fabulous Foodies Festival is on this weekend at Inverleith Park from 7th to 9th August  and one of our fave brands, Pickering's Gin, will be there in force. Doing something a little bit different too with a new delicious serve of Pickering's Princes Street
Summer Cup made with  ginger, cherry brandy and gin as well as an array of garnishes.
Don't miss out on the Pickering's G&T Pick n M ix either consisting of Pickerings on tap and then you get to choose which tonic, garnish, herbs or fruits that you would like to create your own bespoke G & T. Find Pickering's Gin in the Drinks Arena – show is open from 11am to 7 pm.  And, lets hope it stops raining!
Check out www.foodiesfestival.com for full programme