Secret gigs in a gin distillery what's not to like? This month and for one day only (Saturday 25th March ), Beefeater is opening its doors for two intimate and unique gigs at London's most iconic gin distillery, Beefeater London: The Home of Gin.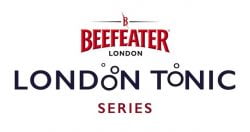 The Beefeater Sound Series is the fifth instalment in the popular London Tonic Series, and will see guests enjoy Beefeater cocktails as four of the UK's most exciting emerging musical talents play acoustic sets alongside the giant pot stills used to make Beefeater's signature London Dry Gin.
Acts include Twin Wild, whose debut track charted in Spotify's Top 20 viral list, DD Allen, whose folky style originally caught the ear of James Blunt, singer-songwriter Midé, whose debut album was released to much critical acclaim, and British breakthrough act, Tara Flanagan.
The Beefeater Sound Series will take place over two sessions on Saturday 25th March 2017, from 12pm until 3pm and 3pm until 6pm. Bookings for this unique experience are essential via tinyurl.com/beefeatersoundseries.
Kasia Karpieszuk, Manager at Beefeater London, The Home of Gin, said: "At Beefeater London, we're all about finding the perfect pairing. And that's why we're so proud to present the Beefeater Sound Series, an exciting infusion of delicious gin cocktails and live music.
"We're looking forward to welcoming guests to these never-to-be-repeated sessions in one of London's most unique live music locations – amongst our giant gin pot stills! We whole-heartedly support emerging talent and it's a great opportunity to help the UK's future generation of artists via our partnership with the City and Guilds of London Art School."
Tickets for the Beefeater Sound Series cost £5, which includes entry and two Beefeater London Dry Gin cocktails. All event proceeds will go to the City & Guilds of London Art School.
Interested event goers can also add a tour of the iconic Beefeater distillery to their afternoon for £12 (£10.80 for concessions), by visiting eefeaterdistillery.com and booking onto the 11am or 2pm slot.
The London Tonic Series features one event per month at the Beefeater Gin Distillery until June 2017 and showcases the best of London's arts and culture scene, from world-class mixologists to leading spoken word artists.
Guests will not be admitted without government-issued identification proving they are at least 18 years old.