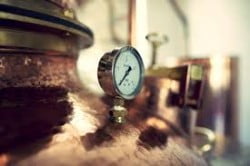 Over all the years Gintime has been up and running – 12 and counting by the way – the most common question we are constantly asked by both visitors to the UK and local gin lovers is "Where can I see gin being made?"
Until recently if you wanted to visit a working distillery and explore gin's fascinating history in detail the options were limited. Now however, no matter where you are, you won't be far from a Distillery Visitor Centre where you can enjoy tours and tastings and, in some cases, even make your own gin.
This is of course is just one more sign if it was needed of gin's increasing "connoisseurisation" (see what we did there, just made up a whole new word). Like fine whisky, gin now has a dedicated fan base that appreciates the craftsmanship attached to gin production and wants to find out more about its rich heritage not to mention experiment with their own recipes. This last is not so easily done as I find out to my cost when making my own gin on the wonderful Master Distiller's Tour at Plymouth Gin Distillery and discovering it tasted like a mixture between cat's pee and lavatory cleaner! Obviously some things are best left to the experts.
Below is a cut out and keep guide to our recommended Gin Places: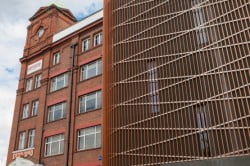 Beefeater Distillery and Visitor Centre, 20 Montford Place, London SE11 5DE. The only major gin brand to have remained in the Capital, it truly is the Home of Gin. Book here www.beefeatervisitorcentre.co.uk
Bramley & Gage, producers of Six O Clock Gin, are based at C6, Ashville Park, Short Way, Thornbury, Bristol, South Gloucestershire BS35 3UU. The only place to see gin being made in Bristol – book at http://www.bramleyandgage.co.uk/PBCPPlayer.asp?ID=1438648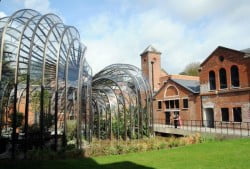 The Bombay Sapphire Distillery, Laverstoke Mill, Laverstoke, Whitchurch, Hampshire, RG287NR is frankly just gorgeous. Visit www.bombaysapphire.com to buy experience and event tickets online.
City of London Distillery, 22-24 Bride Land, London, EC4Y 8DT. A quirky gin bar with masses of gin and a small working distillery with tasting tours. Bookings at http://cityoflondondistillery.com/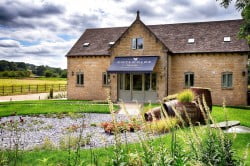 Cotswold Distillery – Stourton, Shipston-on-Stour, Warwickshire, CV36 5HT. In the heart of pretty English countryside so a nice day out from London. Book here http://www.cotswoldsdistillery.com/tours
Jensens's Distillery – 55 Stanworth St, London, SE1 3N, a small and relatively new distillery in South London that's well worth a visit. Book at http://www.bermondseygin.com/
The Ginstitute, The Portobello Star, 171 Portobello Rd, London, W11 2DY, London's smallest and most perfect gin museum with master classes and tastings – Book at http://portobellostarbar.co.uk/ginstitutelondon/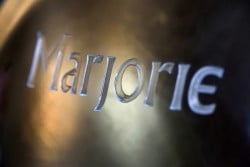 Hayman's Distillery 70 Eastways Park, Witham, Essex CM8 3YE. See Marjorie in action on one of Hayman distilling family's regular monthly tours. Book at http://www.haymansgin.com/distillery-tours.php
The London Distillery Company, 33 Parkgate Road, 
 London, SW11 4NP, makers of Dodd's Gin a friendly little distillery in Battersea that gives great tour. Book at https://www.londondistillery.com/
Langley Distillery, Crosswells Road, Oldbury, West Midlands, B68 8HA. More gins that you can shake a stick are made here including stalwarts like Martin Miller's. Tours can be arranged by appointment on 0121 552 1246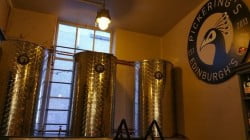 Pickering's Gin, Summerhall Distillery, Summerhall Pl, Edinburgh EH9 1QH. A craft distillery in what used to be the dog kennels of a former veterinary college why not? Book at http://www.pickeringsgin.com/

Plymouth Gin Distillery: 60 Southside Street, The Barbican, Plymouth, Devon, PL1 2LQ. For many years the only place in the UK where you could see gin stills in action. Book at http://booking.plymouthgin.com/distillery-tours/cat_5.html
Strathearn Distillery, Bachilton Farm Steading, Methven, Perthshire PH1 3QX offer a range of fun Gin Making Experiences. Distillery, Book here – http://www.strathearndistillery.com/our-experiences/
Sipsmith Distillery, 83 Cranbrook Road, London W4 2LJ – the guys that pioneered the London craft distilling movement organise evening tours and tutored tastings at their distillery in west London. Book at http://www.sipsmith.com/
And if you ever find yourself in the Low Countries, the birthplace of genever, gin's ancestor these two places are must visits:
Museum of Jenever, Lange Haven 74-76, 3111 CH Schiedam, Netherlands. Situated in the docks area of Holland's genever town it's crammed with interesting information and has a working distillery.  Book at http://www.jenevermuseum.nl/
Jenever Museum Witte Nonnenstraat 19, 3500 Hasselt, Belgium, according to history the town that invented genever so lots of wonderful historical stuff. Book at http://www.jenevermuseum.be/nl