Although sloe gin is actually available all year round, these crisp autumn days and the fact that sloes are almost ready for harvest right now, turns one thoughts inexorably to the delights of this gorgeous ruby elixir.
Many people make sloe gin at home, a British country tradition that dates back hundreds of years and, if you happen to live near a field full of blackthorn trees,  here's how to do it.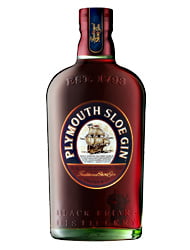 For city folks foraging for wild sloes is rarely an option. Thanks goodness then for the excellent  sloe gin made by Plymouth Gin which consistently comes out top in sloe gin tastings. Completely free of any artificial flavour or colouring, Plymouth Sloe Gin is made by steeping sloe berries in Plymouth Gin with Dartmoor water and a small amount of sugar for approximately 4 months. It is then bottled at 26% ABV.
Master Distiller Sean Harrison sources as many of his sloes as possibly locally on Dartmoor but also buys in from growers in Southern Poland. Sloes grow wild all over Eastern Europe and the fruit tends to be much richer. The combination of fruity, berry like flavours with the sharper, more astringent flavour of Dartmoor sloes is what distinguishes Plymouth Sloe. He also goes light on the sugar as he explains: "we want to keep a lot of the tartness of the sloes and avoid syrup flavours. Our thinking is that people can add sugar if they want sweetness but you can't take sugar out once it's there"
When Plymouth Sloe Gin was launched in the US in 2008 it was received with rapture by American bartenders who had long been deprived of real sloe gin and had had to make do with mass-produced bottom shelf liqueurs that bore had little relationship to gin never mind sloes.  Two thousand cases of Plymouth Sloe Gin was set aside  then for the on trade sector and it remains very much a niche product for the cognoscenti. Sean again: "The reputation of sloe gin in the US is very damaged by years of cheap imitations and it has a tarnished image. So we decided to keep Plymouth Sloe in the US as a limited edition product mainly for the trade".
That's a wise decision as the Black Friars Distillery only produces around 30,000 bottles  a year anyway. And we would rather it stays here obviously!
Here are a few ideas of how to make the most of the intense flavours of this quintessentially British liqueur:
---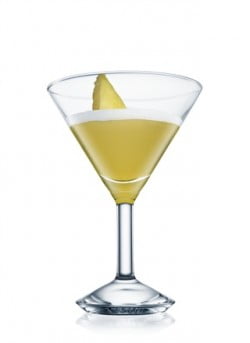 Charlie Chaplin
35ml Plymouth Sloe Gin
25ml lime juice
15ml apricot brandy
5ml sugar syrup
Add all ingredients to a cocktail shaker. Shake hard and fine strain into a chilled cocktail glass. Garnish with an orange twist.
---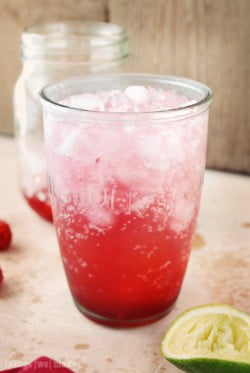 Ruby Fizz
35 ml Plymouth Sloe Gin
1 tsp grenadine syrup
juice of 1/2 lemon
1 tsp powdered sugar
1 egg white
Soda water
Shake all ingredients (except soda water) with ice and strain into a highball glass over two ice cubes. Fill with soda water, stir, and serve.
And of course the divine Wibble created by the legendary Dick Bradsell.
---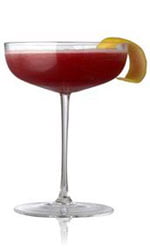 The Wibble
25ml Plymouth Gin
25ml Plymouth Sloe Gin
25ml Grapefruit Juice
10ml Fresh Lemon Juice
10ml Blackberry Liqueur,
5ml Sugar Syrup
Shake with ice, and then strain into a cocktail glass.
Garnish with a Lemon Twist.