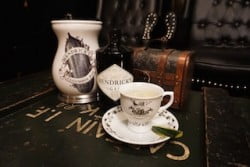 Our good friends, Hendrick's Gin, really like to get into the spirit of things and this week will be marking not just one but two momentous occasions –  National Cucumber Day on the 15th June and World Gin Day which is rapidly turning into World Gin Weekend – 12th to 14th June.
In celebration of these they have teamed up with some of London's leading cocktail bars to create three charming and (ahem) unusual tipples.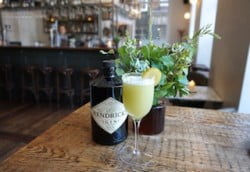 From the curious 'Cucumber Blessing' created by the team at White Lyan and made with rice, chicken bone tincture and pineapple, to the stimulating taste of the 'Limon-ethe' served with a Branca Manca inflused cucumber at Purl London and the refreshingly classic 'Cucumber Sour' with cucumber sugar and fresh yuzu juice created by The Clove Club, there is something to suit every taste. These special cocktails will be available from the 12th June for the week of World Gin Day and National Cucumber Day so raise a glass and toast the marriage of two distinct and delightful flavours – cucumber and juniper – long may it continue!
White Lyan – 153 – 155 Hoxton Street, N1 6PJ
The Clove Club – Shoreditch Town Hall, 380 Old Street, London EC1V 9LT
Purl London – 50-54 Blandford Street, London W1U 7HX
And don't forget the signature Hendrick's G and T for those celebrating the occasion at home:
Hendrick's and Tonic
50ml Hendrick's Gin
150m Tonic Water
Build all ingredients in a hi-ball glass over ice and garnish with three thin cucumber slices.