Brrr suddenly we're remembering just what winter is like and how much our thoughts turn to filling our insides as outside gets colder and more miserable. We've been playing around with ginny food and drink combos and here's one that is very autumnal – – perfect for when the nights draw in.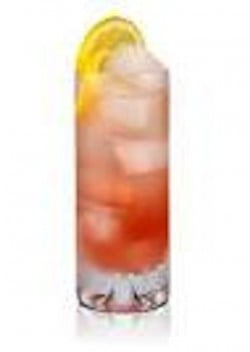 Sloe Gin Fizz and Juniper Flavoured Game Sauce
Juniper flavours combine extremely well with game like pheasant or grouse. Because game tends to dry out when cooked, a sauce like this is perfect with roasted game dishes particularly when accompanied by a long tall glass of fruity fizz. Or pour it over chicken breasts and cook in the oven. It's great with venison too.
 Sloe Gin Fizz
Glass: Tall
Garnish: lemon or cucumber slice
1 shot Gin
1 shot Plymouth Sloe gin
1 shot freshly squeezed lime juice
1/2 shot sugar syrup
1 shot egg white
Method
Shake with ice and strain into ice filled glass, then top with soda water or, if you're feeling extravagant, champagne. And for the go to guide on how to make your own sloe gin check out https://www.gintime.com/features/sloe-down-for-winter/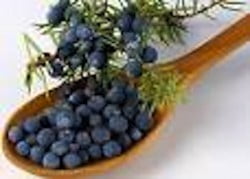 Juniper Game Sauce
8 fl oz chicken stock
4 fl oz red wine
4 fl oz dry gin
3 tbps balsamic vinegar
2 tsbps crushed juniper berries
1 1/2 tsps coarsely ground black pepper
1 bay leaf
arrowroot to thicken
Method
Combine chicken stock, wine, gin, vinegar, bay leaf, juniper berries and pepper in a medium saucepan. Bring to a boil, simmer until liquid is reduced to texture of a good gravy. Remove the bay leaf, turn heat up and add a little arrowroot to thicken. Serve with roasted game or even chicken.